Highly accurate data
to receive high response rates and guaranteed results.
Our Accurate Info Inc's database has consistently shown to be the best source for direct mail, telemarketing, and email marketing. Accurate Info Inc's data expert work towards to target specific industry,company and company size,including the number of employees, revenue, growth rate. you can use our database to target prospects by job roles, seniority ,Business Type.
Why to use Accurateinfo's Mailing List?
We serve both direct and agency clients and routinely scrub business files to ensure top precision in a constantly changing market.
To increase conversions and maximise your ROI, provide highly targeted opt-in emails and mails.
The marketing lists we use for our services are highly responsive and prospective, which generates a lot of leads.
Our email list contains business addresses that are specifically targeted towards bringing your goods and services to new customers. For mailing, emailing, and telemarketing campaigns to serve your company needs, you can utilise our customised mailing lists.

Address
132 West 31st Street,
New York, NY 10001
Email
info@accurateinfoinc.com

Phone
+1 929 488 1166
why choose us
We give more accurate and reliable data, always go beyond what is expected of you in terms of service.
We have helped hundreds of businesses increase sales and make huge profits. Price-effective data that is accurate, customised, and reliable.
Frequently Asked Questions
Q&As Regarding Business Mailing Lists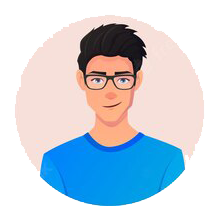 Saul Goodman
Sales Manager
Working with Accurate Info Inc provides us with the additional advantages of receiving the proper support as we grow our consumer base. Working with intelligent individuals that can swiftly change their direction and deliver top-notch leads is fantastic.
Sara Wilsson
CEO
Understanding our target prospects immediately is quite effective. We now have complete actionable access to our ideal consumer profiles with the help of Accurate Info Inc.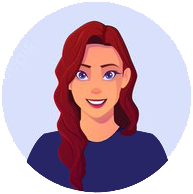 Jena Karlis
Business Developement
For our marketing initiatives, Accurate Info Inc methodically assists us in locating and prioritising the appropriate people. It has been valued that the help desk responds to queries in a timely manner.
Matt Brandon
Marketing Manager
We tried a lot of different data sources, but we had little to no luck. My experience with accurateinfo and their list was far better than I had expected.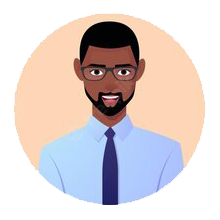 John Larson
Sales Manager
I should keep utilising your list and campaign services because we got the best outcomes, Gratitude to the Accurate Info Inc Web.
Contact
Feel Free to Contact Us.
Head Office
795 Folsom Ave, Suite 600
San Francisco, CA 94107
P: (123) 456-7890
Sales Office
795 Folsom Ave, Suite 600
San Francisco, CA 94107
P: (123) 456-7890
Email:
info@accurateinfoinc.com